QUOTES
86 Relationship Life Quotes About Real Love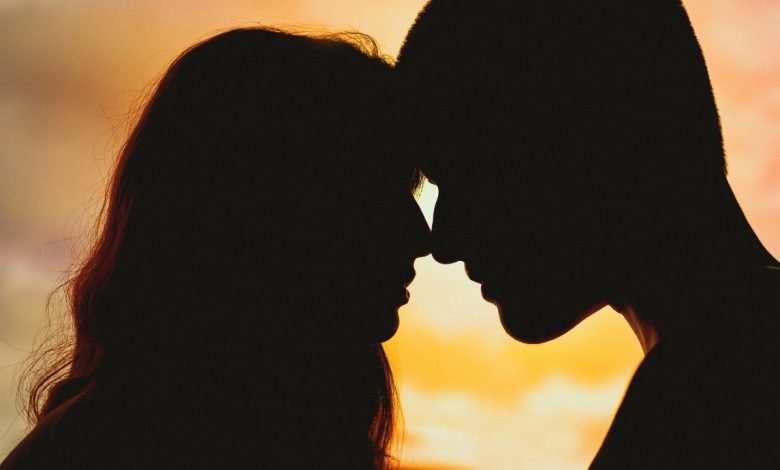 These relationship life quotes can be especially useful and inspirational if you're struggling to express how you feel and what you expect another person to feel. These quotes are for those people who aren't always eager to speak their feelings aloud.
Writing a letter or sending a text is a great way to tell the people in your life how important they are to you and if you can't seem to find the right words to say, one of these relationship life quotes might offer the perfect phrasing of the thought you constantly have about your loved one.
Don't forget that some of the most important relationship wisdom of all is, to be honest, loyal, to say how you feel, and to make sure that how you feel toward someone is never a secret.
Cute Relationship Life Quotes
"The first duty of love is to listen." —Paul Tillich
"Peace is not the absence of conflict, it is the ability to handle conflict by peaceful means." —Ronald Reagan
"A woman knows the face of the man she loves as a sailor knows the open sea." —Honore de Balzac
"You can't lose something you never had." —Kate Hudson
"Trust is the fruit of a relationship in which you know you are loved." —Wm. Paul Young
"The most beautiful thing is to see a person you love smiling. And even more beautiful is knowing that you are the reason behind it."
"Love is friendship that has caught fire. It is quiet understanding, confidence, sharing, and forgiving. It is loyalty through good and bad times. It settles for less than perfection and makes allowances for human weaknesses." —Ann Landers
"When you stop expecting people to be perfect, you can like them for who they are." —Donald Miller
"A real friend walks in when the rest of the world walks out." —Walter Winchell
"The meeting of two personalities is like the contact of two chemical substances: if there is any reaction, both are transformed." —Carl Jung
"Whenever you conflict with someone, there is one factor that can make the difference between damaging your relationship and deepening it. That factor is attitude." —William James
"If you would be loved, love, and be loveable." —Benjamin Franklin
"They may forget what you said, but they will never forget how you made them feel." —Carl W. Buechner
"Constant kindness can accomplish much. As the sun makes ice melt, kindness causes misunderstanding, mistrust, and hostility to evaporate." —Albert Schweitzer
"You can make more friends in two months by becoming interested in other people than you can in two years by trying to get other people interested in you." —Dale Carnegie
"Nobody can hurt me without my permission." —Mahatma Gandhi
"A good word is an easy obligation; but not to speak ill requires only our silence; which costs us nothing." —John Tillotson
"Love is when you meet someone who tells you something new about yourself." —Andre Breton Quotes 
"Maybe our girlfriends are our soulmates and guys are just people to have fun with." —Candace Bushnell
"Women cannot complain about men anymore until they start getting better taste in them." —Bill Maher
"A dame that knows the ropes isn't likely to get tied up." —Mae West
"Remember, we all stumble, every one of us. That's why it's a comfort to go hand in hand." —Emily Kimbrough
"Assumptions are the termites of relationships." —Henry Winkler
"A man who marries a woman to educate her falls victim to the same fallacy as the woman who marries a man to reform him. —Elbert Hubbard
"Too often we underestimate the power of a touch, a smile, a kind word, a listening ear, an honest compliment, or the smallest act of caring, all of which have the potential to turn a life around." —Leo Buscaglia
"Sometimes we know who we want to be and what we want to do long… long before we know how to get there." —Patti Callahan Henry Quotes 
"To know when to go away and when to come closer is the key to any lasting relationship." —Doménico Cieri Estrada
"In the end, there doesn't have to be anyone who understands you. There just has to be someone who wants to." —Robert Brault
"Be patient and open-minded in your interactions with others; find the positive attributes that they possess." —Roy T. Bennett
"Don't try to be something to everyone. Be everything to someone."
"Indifference and neglect often do much more damage than outright dislike." —J.K. Rowling
"The purpose of a relationship is not to have another who might complete you but to have another with whom you might share your completeness." —Neale Donald Walsch
"The extent to which two people in a relationship can bring up and resolve issues is a critical marker of the soundness of a relationship." —Henry Cloud
"You don't develop courage by being happy in your relationships every day. You develop it by surviving difficult times and challenging adversity." —Epicurus Quotes 
"Far too many people are looking for the right person, instead of trying to be the right person." —Gloria Steinem
"Everything that irritates us about others can lead us to an understanding of ourselves." —Carl Jung
"Real giving is when we give to our spouses what's important to them, whether we understand it, like it, agree with it, or not." —Michele Weiner-Davis
"Having someone wonder where you are when you don't come home at night is a very old human need." —Margaret Mead
"You don't develop courage by being happy in your relationships every day. You develop it by surviving difficult times and challenging adversity." —Epicurus Quotes 
"Let us be grateful to the people who make us happy; they are the charming gardeners who make our souls blossom." —Marcel Proust
"We were together even when we were apart." —Shannon A. Thompson
"I will return. I will find you. Love you. Marry you. And live without shame." —Atonement
"The scariest thing about distance is you don't know if they'll miss you or forget about you." —Nicholas Sparks
"There are no goodbyes for us. Wherever you are, you will always be in my heart." —Mahatma Gandhi
"It's enough for me to be sure that you and I exist at this moment." —Gabriel Garcia Márquez, One Hundred Years of Solitude
"The pain of parting is nothing to the joy of meeting again." —Charles Dickens
"But I must admit, I miss you quite terribly. The world is too quiet without you nearby." —Lemony Snicket
"We come to love not by finding a perfect person, but by learning to see an imperfect person perfectly." –Sam Keen
"I love you, but you don't know what you're talking about." —Moonrise Kingdom Quotes 
"You are my greatest adventure." —The Incredibles
"If I had a flower for every time, I thought of you… I could walk through my garden forever." —Alfred Tennyson
"One word frees us of all the weight and pain of life. That word is love." —Sophocles
"Anyone can love a thing because. That's as easy as putting a penny in your pocket. But to love something despite. To know the flaws and love them too. That is rare and pure and perfect. – Patrick Rothfuss
"Forgiveness is the oil of all relationships." —Anonymous
"Let us be grateful to the people who make us happy; they are the charming gardeners who make our souls blossom." —Marcel Proust
"Love is a two-way street constantly under construction." —Carroll Bryant
"The joy of life is variety; the tenderest love requires to be rekindled by intervals of absence." —Samuel Johnson
"Love is something eternal; the aspect may change, but not the essence." —Vincent Van Gogh
"Never love anybody who treats you like you're ordinary." —Oscar Wilde
"Never love something so much that you can't let go of it." —Ginni Rometty
"For the two of us, home isn't a place. It is a person. And we are finally home." —Stephanie Perkins
"Love is like the wind. You can't see it, but you can feel it." —Nicholas Sparks 
"Love is the voice under all silences, the hope which has no opposite in fear; the strength so strong mere force is feebleness: the truth more first than sun, more last than star." — e.e. cummings
"We are asleep until we fall in love." —Leo Tolstoy
"The greatest happiness of life is the conviction that we are loved; loved for ourselves, or rather, loved despite ourselves." —Victor Hugo
"Apologizing does not mean that you're wrong and the other person is right. It just means that you value your relationship more than your ego." —Unknown
"We don't meet people by accident. They are meant to cross our path for a reason." —Unknown
"It doesn't matter who hurt you or broke you down. What matters is who made you smile again." —Unknown
"A true relationship is two imperfect people refusing to give up on each other." —Unknown
"The best feeling in the world is knowing that you mean something to someone." —Unknown
"Be yourself; everyone else is already taken." —Oscar Wilde
"Two things are infinite: the universe and human stupidity; and I'm not sure about the universe." —Albert Einstein
"So many books, so little time." —Frank Zappa
"A room without books is like a body without a soul." —Marcus Tullius Cicero
"Be who you are and say what you feel, because those who mind don't matter, and those who matter don't mind." —Bernard M. Baruch
"You know you're in love when you can't fall asleep because reality is finally better than your dreams." —Dr. Seuss
"You only live once, but if you do it right, once is enough." —Mae West
"In three words I can sum up everything I've learned about life: it goes on." —Robert Frost
"If you tell the truth, you don't have to remember anything." —Mark Twain
I've learned that people will forget what you said, people will forget what you did, but people will never forget how you made them feel." —Maya Angelou
"A friend is someone who knows all about you and still loves you." —Elbert Hubbard
"Always forgive your enemies; nothing annoys them so much." —Oscar Wilde
"Live as if you were to die tomorrow. Learn as if you were to live forever." —Mahatma Gandhi
"Without music, life would be a mistake." —Friedrich Nietzsche
"We accept the love we think we deserve." —Stephen Chbosky
"I am so clever that sometimes I don't understand a single word of what I am saying." —Oscar Wilde
Inspirational Quotes. Quotes that are inspirational.
These are some of the best relationship quotes you can find. These inspirational relationship quotes will help you love your partner and your life. These love relationships quotes can be used as friendship quotes as well.
The best relationships just get to live a good time. A good heart leads to good relationships with the best time. The best relationships quotes are about friendship as well. A pure heart leads to good relationships and friendship. These are inspirational quotes from the heart as well.